Our Team
Our Team
Sean P Riley, CPA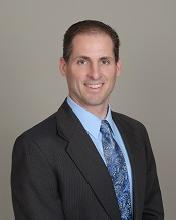 Certified Public Accountant
Sean began with the firm in the fall of 2009. He has over 16 years of experience in public accounting and another 5 years with privately held companies, including owning a landscape and design company. His experience outside of public accounting has equipped him with many tools to assist small business owners. Developing strong relationships, communication, and trust are keys factors in his success with the firm.
His experience includes individual & corporate tax preparation, financial statement preparation, payroll taxes, start-up businesses, and Web services. Sean's memberships include the MN Society of CPAs and the MN Association of Public Accountants.
During his time away from work, you may find Sean at his hunting land near Floodwood, MN or watching his daughters participate in their various sport activities. He has recently joined a Master Swim program and swims two to three days a week.
Tom M Martin, CPA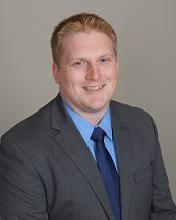 Certified Public Accountant
Tom joined our firm in August of 2016 with more than 11 years of experience serving privately-held companies in estimating, public accounting, and financial leadership roles. Tom's specialties include tax compliance and advisory services for businesses and individuals, transaction advisory services (including mergers & acquisitions, divestitures, and succession planning), and financial statement preparation.
Tom's favorite part of working as a CPA in public practice is getting a chance to meet with clients and help them manage the financial and tax aspects of the various circumstances that life can throw our way. Tom takes a hands-on approach to identifying and solving problems as a capable, trusted adviser and works hard to build solutions for our clients that go beyond the standard approach.
Tom graduated magna cum laude with a Bachelor of Science degree from St. Cloud State University as a double-major in Accounting and Business Economics and resides in the St. Cloud area with his wife, Noel, and two young daughters. Tom is an avid Minnesota sports fan and enjoys spending time outdoors camping with his family, fishing, and running.
Audra Bird, RAP, ARA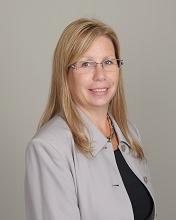 Registered Accounting Practitioner, Accredited Retirement Advisor, Registered Tax Return Preparer
Audra joined our firm in August of 2012. She has 30 years' experience in public accounting. During her career, her primary focus has included small business accounting, payroll taxes, and corporate & individual tax preparation, and QuickBooks.
She completed her AAS degree in Accounting from Anoka Ramsey Community College. She is recognized with the MN State Board of Accountancy as a Registered Accounting Practitioner (RAP) and also as an Accredited Retirement Advisor (ARA) with the Accreditation Council for Accountancy and Taxation.
In her free time, she enjoys spending time with her family, camping, hiking, and fishing.
Greg P Ovik, CPA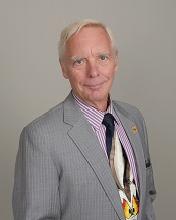 Certified Public Accountant
Greg was previously a partner at Riley Martin CPA but has since retired in 2018.